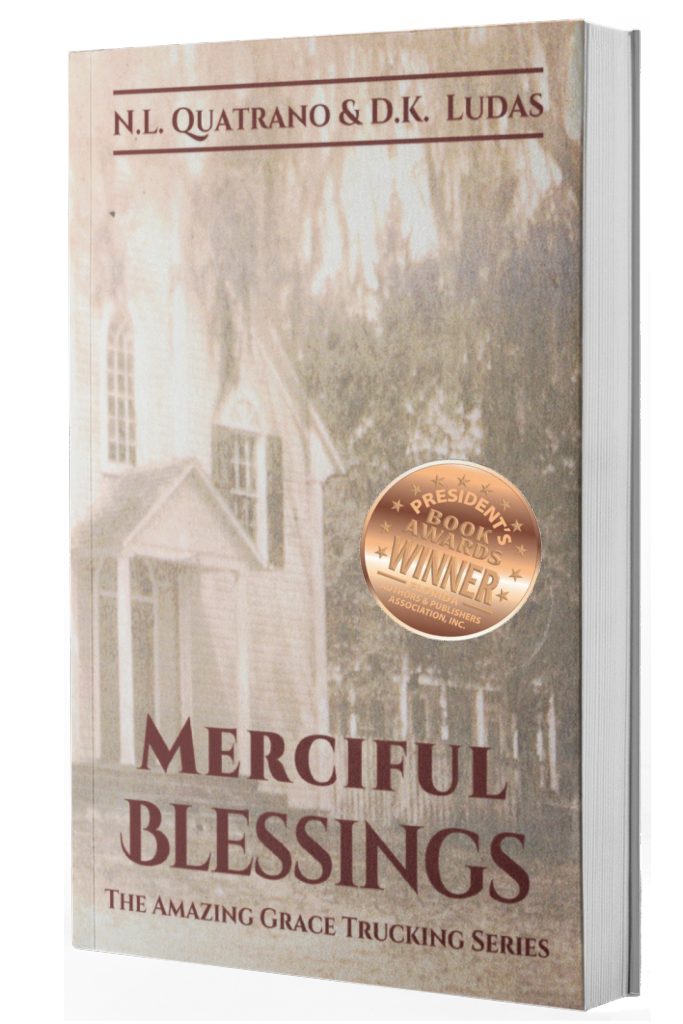 Merciful Blessings
DK Ludas and NL Quatrano
Estranged sisters Hope, Faith and Grace Blessing battling to save their family's rural Florida homestead from foreclosure. But when their number one enemy ends up dead and Hope is suspected of murder, will prayer and faith be enough to set things right?
2018 Florida Authors & Publishers Association President's Award Bronze Medalist
This book has everything - mystery, intrigue, a touch of humor, well developed characters. It sounds cliché, but this book is a page turner. I loved this book so much I purchased it for several of my friends.
Click Here for Kindle.
Click Here for Other Digital Formats.
Click Here or On Cover for Print.