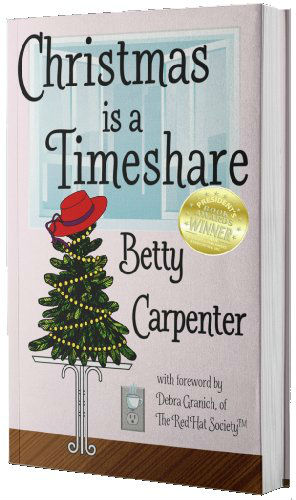 Christmas Is A Timeshare
Betty Carpenter
Property management executive Jessie Bailey's perfect life hits a snag with the arrival of a tall, dark Texan from Corporate, and two terrifying gifts left on her desk.
2018 Florida Authors & Publishers Association President's Awards Gold Medalist
2018 GRW Maggie Awards for Excellence: Romance with Religious or Spiritual Elements Finalist
"My kind of book, I read it in one swoop. The perfect mix of giggles and tears with friendship at the heart. This was a fun, suspenseful read which reminded me of the Mitford series, another favorite!" ~ Robin
Click Here for Kindle.
Click Here for Other Digital Formats.
Click Here or on Cover for Print.